Bartop and Tabletop Arcade Machines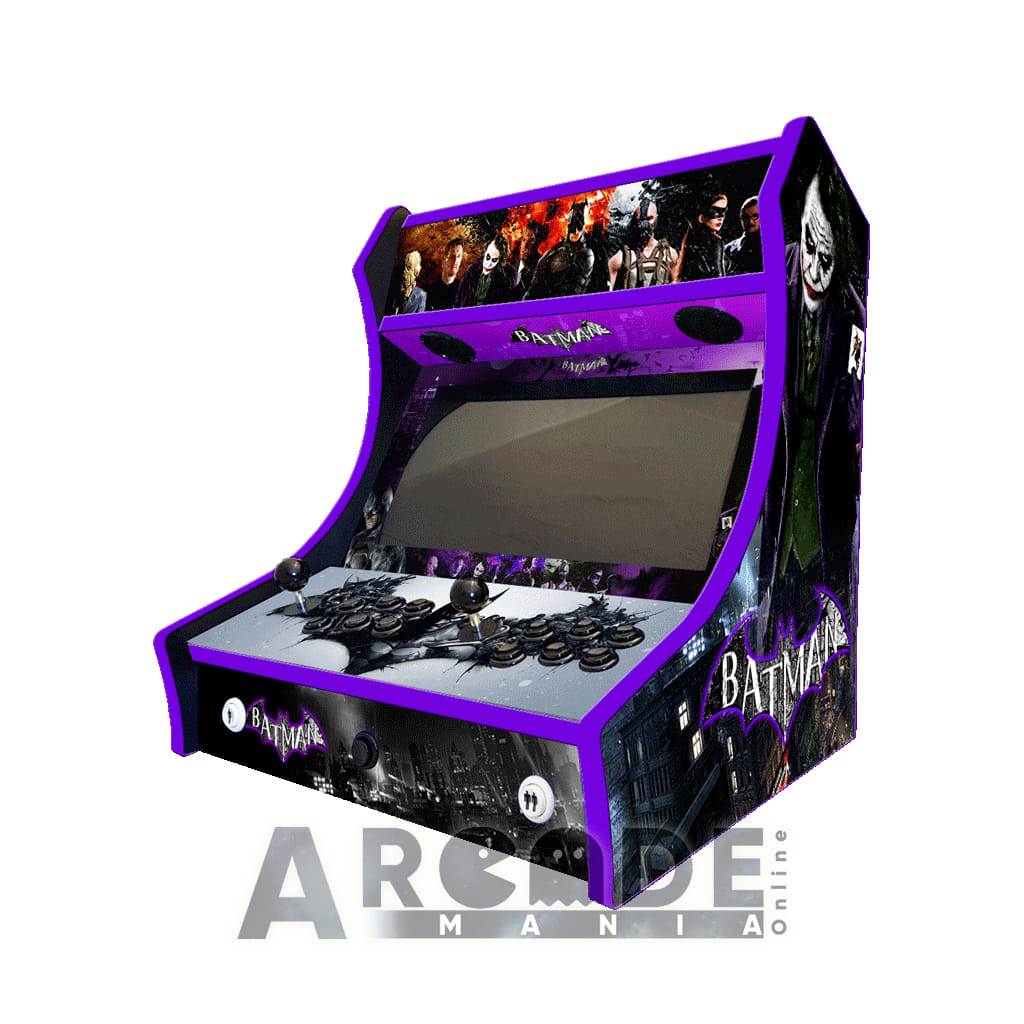 Batman Themed- 3,188 Classic Games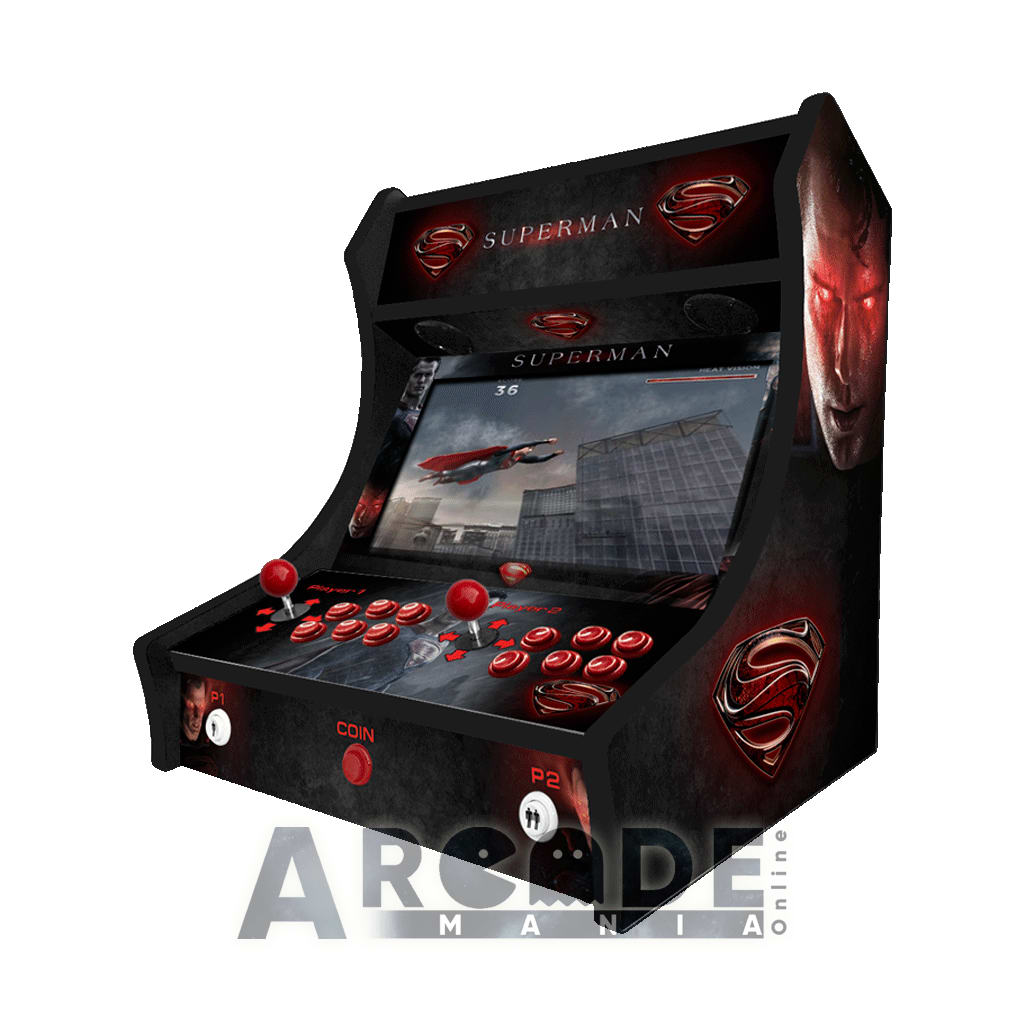 Superman Themed- 3,188 Classic Games
All Bartop Arcade Machines From £25 For 24 Months
The Table Top Arcade Machine:
About 20 years ago, arcade machines were the latest in technology, and we found these games to be the most fun. It offered its players hours and hours of fun in front of the screen. The first models were huge devices that could only be played in a store, but over the years the table top arcade appeared, which was a "mini-version" of the big machines, but with the best of their classic games.
Classic arcade games: The arcade players' favourite retro games.
Pac- Man, the all-time favourite for table arcade machines
Pac-Man is an arcade video game created by video game designer Toru Iwatani of the Namco company. Since it was released on May 21, 1980, it was a success. It became a worldwide hit in the video game industry, even winning a Guinness award due to the large number of machines sold from 1981 to 1987. The top arcade game, and the favourite to play for the loyal players of table arcade machines.
Other super favourites: Space Invaders & Donkey Kong
Maybe the quality was not the best but Space Invaders is another favourite. It is an arcade video game designed by Nishikado in the late '70s. It is one of the classic table arcade games. The main idea is to eliminate aliens coming from space with a laser cannon and get as many points as possible. Donkey Kong is an arcade product created by Nintendo, available since 1981. The game consists of Jumpman, named Mario who must rescue a girl who had been captured by a monkey named Donkey Kong. This one was included in all the table top arcade machines.
Tabletop arcade machines and retro customers.
Since the retro-elements returned, arcade games have found their way back to being a top gaming product. Depending on its features, type of cabinet, and details, the price of an arcade machine is between £ 350 and £ 1200. This ultimate home fun using a retro arcade has allowed a machine like this to return and be available to play the great titles that were in fashion years ago. Most table machines include the option of multi-player mode. It is only necessary to do some research, to find the best reviews of these products, check our options, select the one you like, and place an order, our delivery service will do the rest. That easy an arcade machine will be a nice addition in your home or business.
If you are going to use it at home, because of the size we recommend a table top arcade, or in case you want to place it in your business, a larger arcade machine can be useful and attractive. But be sure to compare the price between arcades, and take the correct measurements. Any one of these will make a good present or customer, happy with these machine games. Whether you choose a cabinet or table arcade, any of these machines will help you travel back to your childhood when these games are played.